I am having such a great time working in my shop and sharing all my refurbished before & afters with everyone. Sometimes I feel like there is not enough time in the day to work in my shop, but I am happy and grateful for the few hours that I do get. I know some of you paint/refurbish furniture as well, how do you manage your time? and what inspires you to make it work?. For me it's my passion for design, and I love, love wood, painting wood and or staining wood is a wonderful feeling, and extremely calming. I just love working with my hands.
This Mirror is pretty with ornate detailing
Purchased at a Flea market sale, a great vintage find.
Original Gold Ornate frame, I love the details. This style was very popular in the 1960s. I seem to know the time periods (how don't know) I have the "Eye".
Loving the details. I was thinking of painting after
priming but I thought Primer is good enough and the
a couple coats of spray on polyurethane.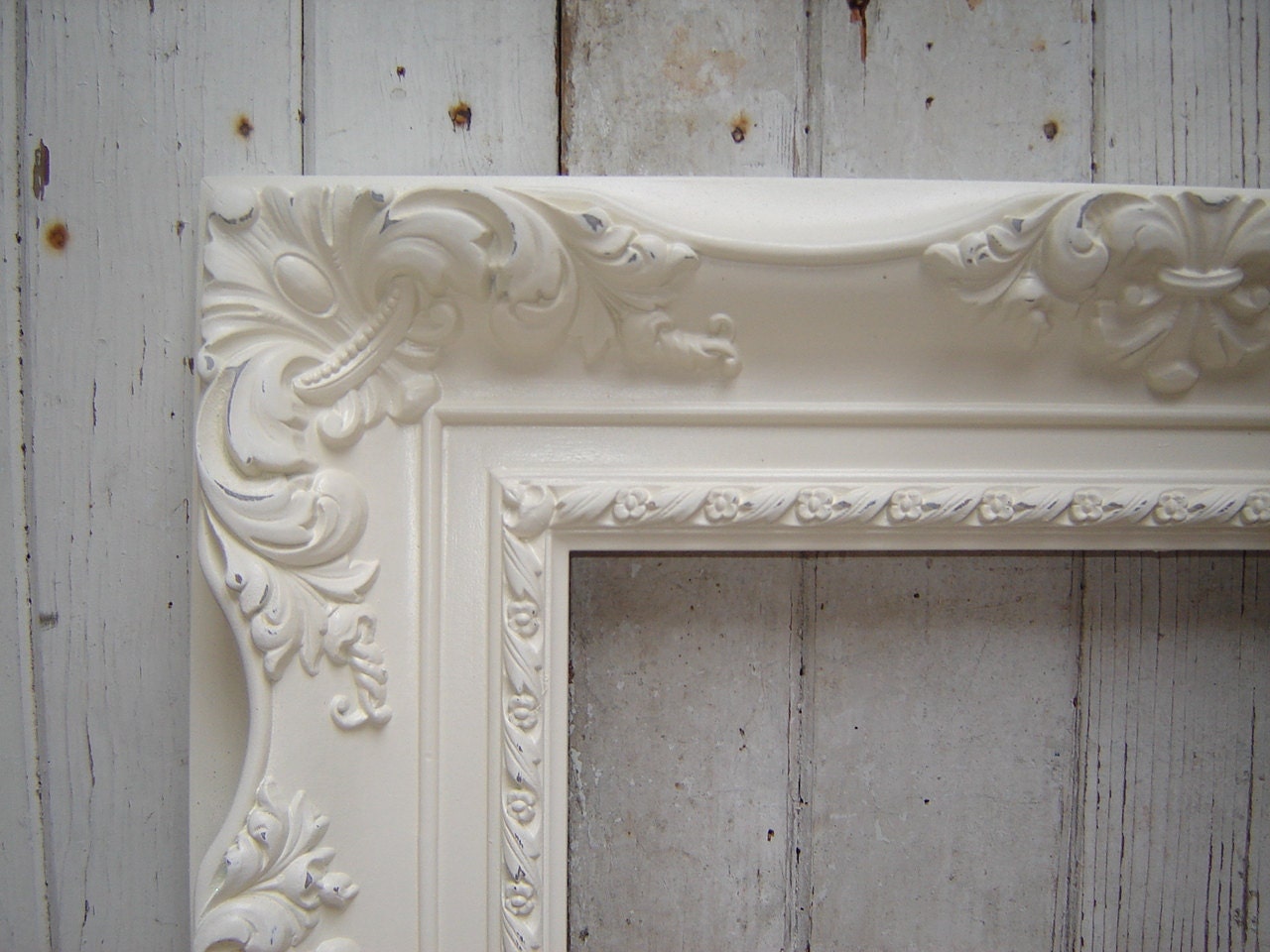 Just found this baby over on etsy a lovely shop by
This frame is similar my frame.
What I used
1 frame (with or without a mirror)

An old tooth brush (forgot to share)

Rag

Rust-Oleum White Primer

80-120 Grit Sandpaper (just to remove enough paint to expose the Gold)

Allow to dry completely for 30 min or overnight

Rust-Oleum Clear Polyurethane (for a shiny look)
your probably wondering why primer only and not just white paint?
well there is a reason for it. If you spray on White paint first with a gloss finish, on a small project like this with all the detail you risk having drips and crackle effects. So for this project I decided to Prime only and allow to completely dry which gives me the ability to sand if I have to (easily) and I am saving some
After she was dried, I used a 120 grit sandpaper to remove some of the primer to reveal the Gold finish underneath and this is how she turned out.
I love the way she turned out, beautiful!
By the way that chair is an antique, it was tossed and I knew I had to just bring her in from the storm.
xoxo -Nicole